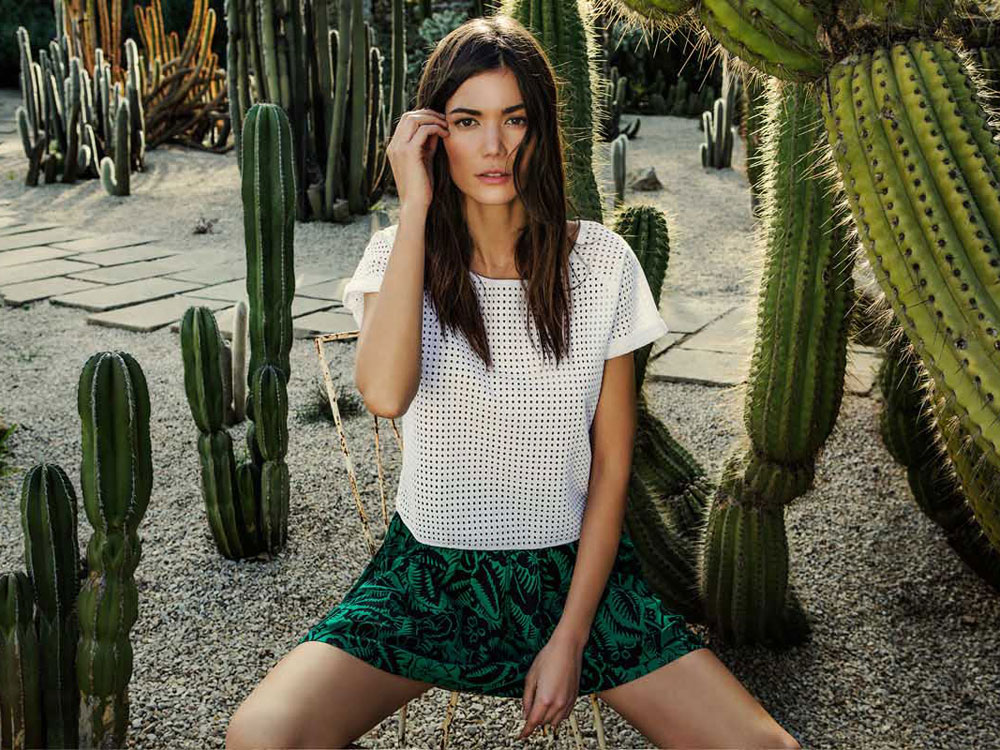 Spanish equivalent of UK's Arcadia Group, Inditex are the company behind brands such as Massimo, Bershka and Zara. Zara's a well loved store in the UK offering current styles in chic fabrics - I especially love Zara because their pieces are wearable all year round, their lines are clean and could easily have walked themselves right off the run way. Really there's no other brand that offers as many runway worthy, price friendly products.
Inditex also have a baby brand which started in 1994 called Stradivarius, you may have heard about it but if you haven't you'd be forgiven as they only recently launched their UK sales force. So what makes Stradivarius different from it's big sisters? It's target age range and price point are younger with the age range being suited to 20 to 35 year olds.
Their clothing is fun but not too teeny bopper. It's suited to young mums who don't want to look mumsy, still reclaiming your individuality but being suitable. The two jumpers above are examples of their pieces; wearable but fun.

White is pretty huge right now so these dresses stood out a mile. I adore both and would happily wear both styles.
Accessories are so affordable, I'm talking £2.99 on wards which is rare, even Primark have bumped their prices up immensely. They plan to open their first UK store later on this year but you can order over on the Stradivarius website where you'll also find they have a sale on at the moment *yay*